"Ideal Society Nepal" (ISN), or 'Adarsa Samaj Nepal' in Nepali, is a nonprofit making and non- Governmental organization, working in the field of vulnerable/disengaged youth in Nepal. The organization is dedicated to building their physical, mental, moral & employment capacities and together raising awareness for basic health care, safety & security, social reforms, unity, personal development and environment protection. It is a legally  accredited organization and is affiliated to the National Social Welfare Council Office of Nepal. It is established in 17th Oct, 2012 in Kirtipur municipality, Ward No. 4, Kathmandu, Nepal.
Objectives:
To provide training to the vulnerable/disengaged youth to building their capacities by developing their physical, mental and moral status.
To building their capacities by providing vocational / income generating training for skills and employment.
To boost their morale & motivate them to develop their level of  discipline, self esteem, will power, and enthusiasm.
To teach them to perform the duties and responsibilities well at home and in their communities.
To raise awareness for basic healthcare, safety & security, environment protection, unity and social reforms.
Mission:
To make the youth healthy, fit for every role, laborious, disciplined, high morale, optimistic, responsible and self sustained.
Vision:
Healthy, Peaceful and Prosperous life for the entire human race.
 Strategy:
Building capacities and raising awareness.
Activities

Founding members: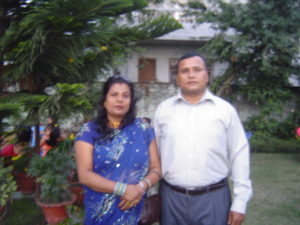 Chairman: Mr Pradhumna Rawal
Vice Chairman: Mrs Sangeeta Adhikari Rawal
Other members: